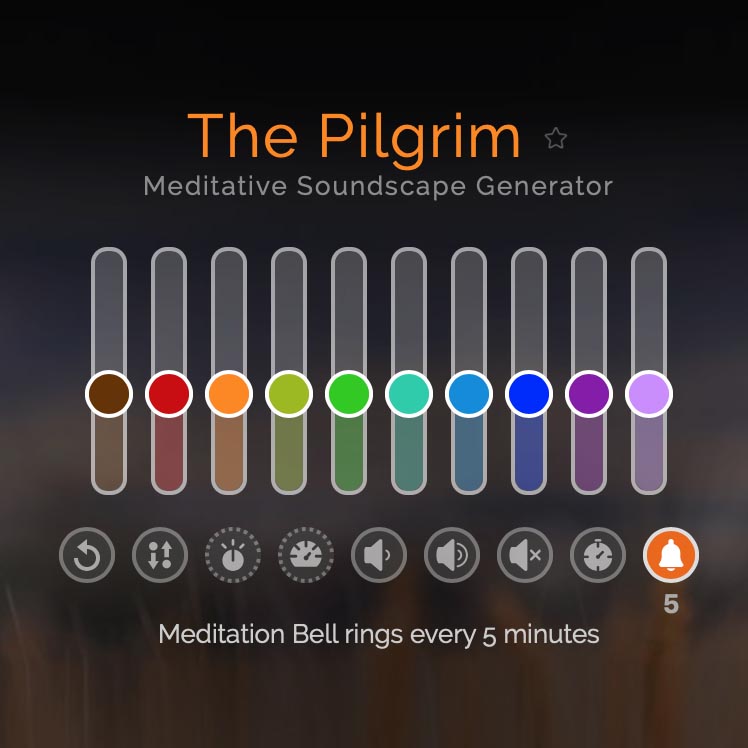 March 5th • Two new features have been introduced recently.

On the main index page, you will now find a little dice icon, right below the rolling testimonials section. Clicking the dice icon will take you directly to any of the soundscapes listed on that page, implementing the random generator function that has been so often requested to me.

A Meditation Timer is now available on every sound generator page. It is a timer, but instead of fading in or out the soundscape, it will play a bell sound at regular intervals. The Meditation Bell offers a sense of time, even when you have your eyes closed such as during a meditation session. It can also be used as a Pomodoro bell (use the keyboard shortcut shift+o to enable that setting directly). And last but not least, the Meditation Timer also offers a random setting, that will remind you to be aware of the present moment at random intervals during the day. You can input your own unconventional interval manually, by clicking to the text field below the meditation bell button. To enter a random time interval, use the following notation min:max. For example, 5:15 will randomly trigger the bell every 5 to 15 minutes.