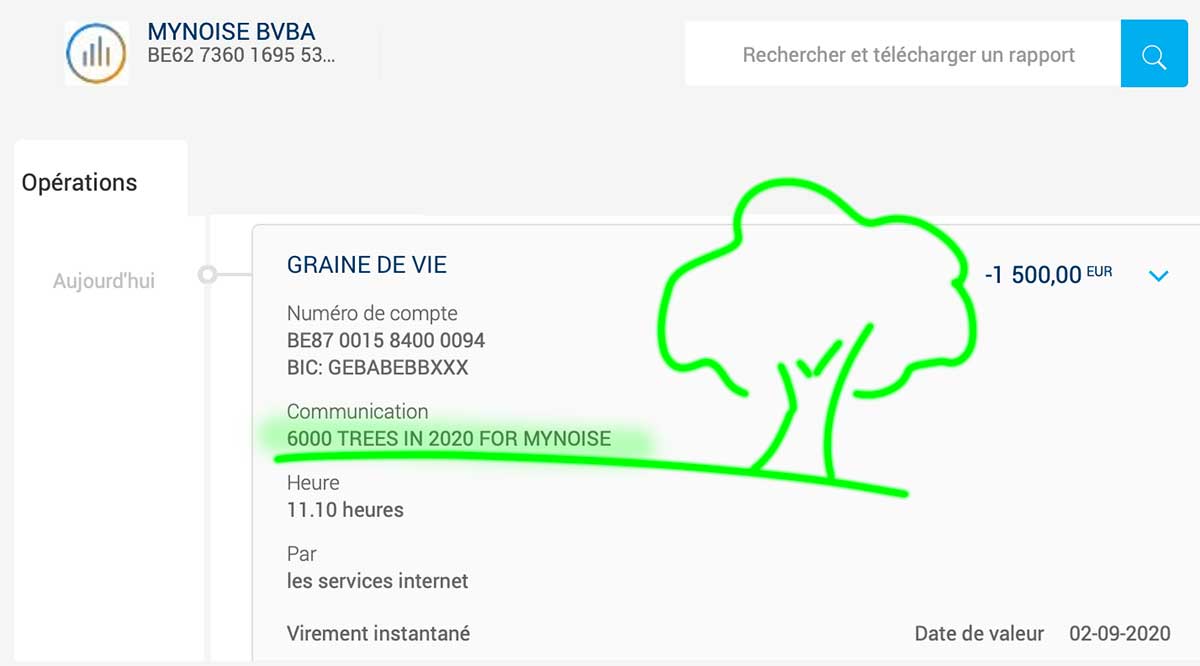 Sept 2nd • This year again, the carbon footprint of myNoise has been offset. Unlike other projects or companies, I do not ask my users if they want to offset their own carbon footprint. I just do that for everyone, both paid and free users. If you like that philosophy, you can always support myNoise: it is of course, much appreciated! <3
There are various ways to offset a carbon footprint. While the current trend is to promote clean-energy technologies, I opted for the old-fashioned way of planting trees. Through photosynthesis, trees absorb CO2 to produce oxygen and wood. There are two main reasons for my choice. First, I like the idea of planting trees. I've been recording a lot of natural soundscapes, and I am excited to participate in initiatives that aspire to regrow natural habitats such as rainforests and mangroves. Second, my brother volunteers in Graine de Vie (Seed For Life) - an organization aiming to regrow forests in Madagascar. In ten years, they have planted 14,000,000 trees. I appreciate the fact that the founders are working on a voluntary basis and that they travel at their own expenses when supervising the work in progress.
More information is available here.