Biography
Smt. Rama Sundar Ranganathan was initiated into classical music by her mother Smt. Prema Raghavachari. After learning the fundamentals of Indian classical music, she was initiated into the gharana system of Hindustani music.
She was initially guided and mentored by the late Smt. Shanti Sharma for over five years. Since 2009, she has been obtaining taleem from Pt. Tejpal Singh ji, the foremost disciple of Ustad Amir Khan sahab. Currently, she is immersed in learning the intricacies of the Indore Gharana, which is known for its meditative style.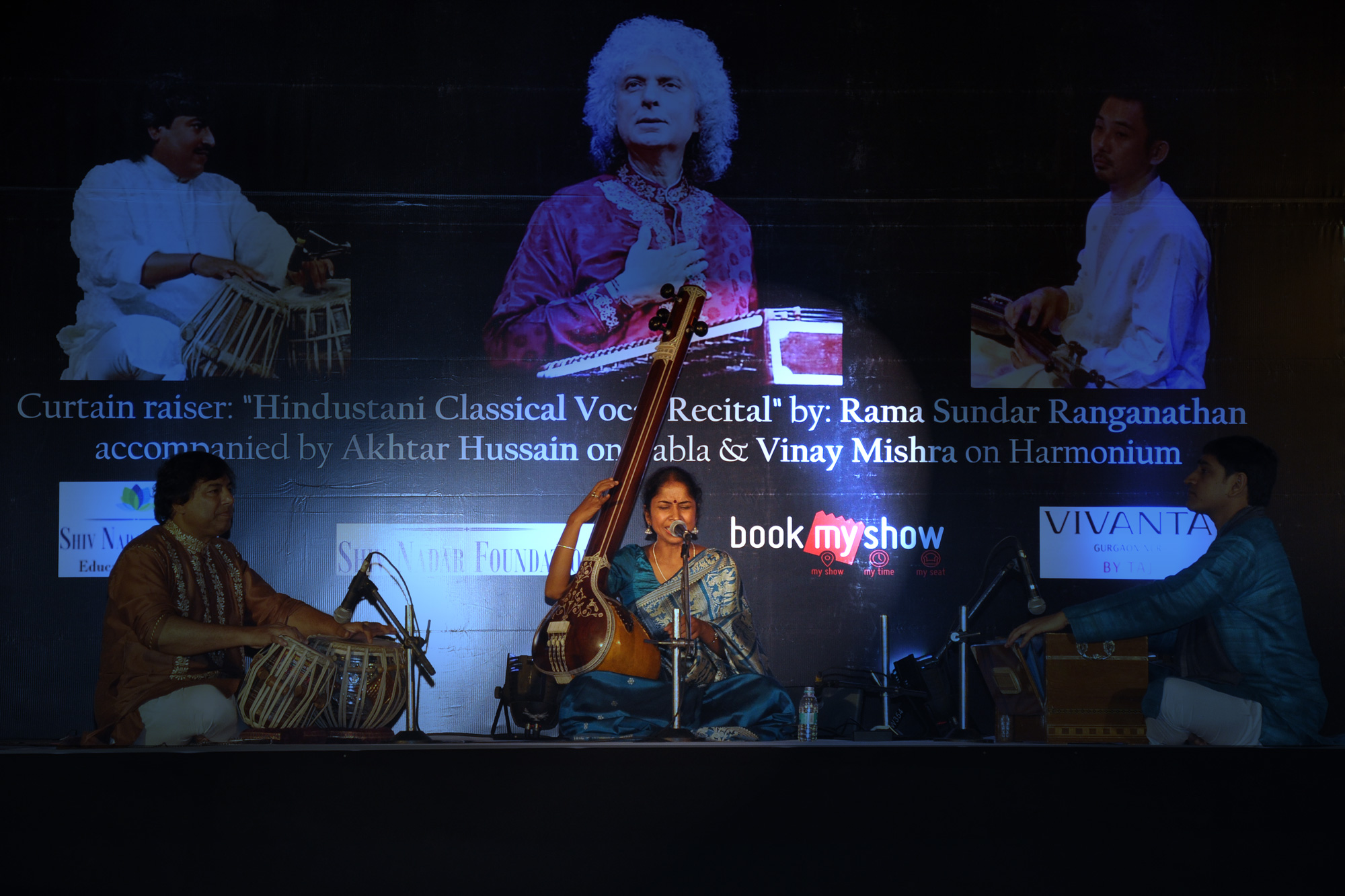 Rama is an AIR artiste and has performed extensively. She performed at the birth centenary celebrations of Ustad Amir Khan Sahab as well as at the anniversary celebration of Spic Macay Gurgaon. She has been a part of several Concert Series organised by multiple cultural organisations such as HCL, Aravali Centre for Art and Culture and Swaranjali. She also represented India in the Singapore-Indian Fine Arts Festival and recently sang as part of a fundraiser organised for Bihar flood relief. The year 2016 saw her paying tribute to her guru Smt. Shanti Sharma by singing at her shrandhanjali. She was also a part of the Ustad Amirkhan Samaroh organised by Kalashri foundation in the month of June. Recently she sang in a jugalbandi with a carnatic musician under the banner of Tamil Sangam Delhi.
Rama is also very deeply interested in painting and cartooning having participated in art shows in Delhi , Bangalore and Singapore.
Listen to Rama's voice online, at myNoise.
Contact Information
For inquiries, please contact : rama1sundar 'at' gmail 'dot' com