Is there any audio recordings available that I can listen to?
Yes, here is my own final studio test. It compares my ultra-portable recording setup relying on a small Dictaphone and the myNoise microphones, with my professional field recording setup. Various acoustic instruments have been recorded in order to cover most of the audible spectrum, in a very quiet recording studio. At the end, the recording becomes silent, so one can hear the self-noise present in each recording. The microphones were mounted one on top of the other, with each Left-Right pair spaced 20cm apart.
The Audio Technica AT3032 are renowned among field recordists for being among the quietest microphones available. As you will hear, both recordings are almost indistinguishable, meaning that my ultra-portable recording setup brilliantly passed the test. The FR-2LE+AT3032 combo is slightly quieter though, but so are the FR-2LE inputs, which are 12dB quieter than the ICD-SX1000.

Ultra-Portable Setup

Portable Field Recorder
Recorder
Sony ICD-SX1000
Fostex FR-2LE
EIN
-113dBu
-125dBu
Microphones
myNoise PIP RCA
Audio Technica AT-3032
Power
Plug-In
Phantom
Weight
140gr
1.4kgs
Audio File
mp3 320kbps
ICDSX1000_myNoise.mp3
FR2LE_AT3032.mp3
In the field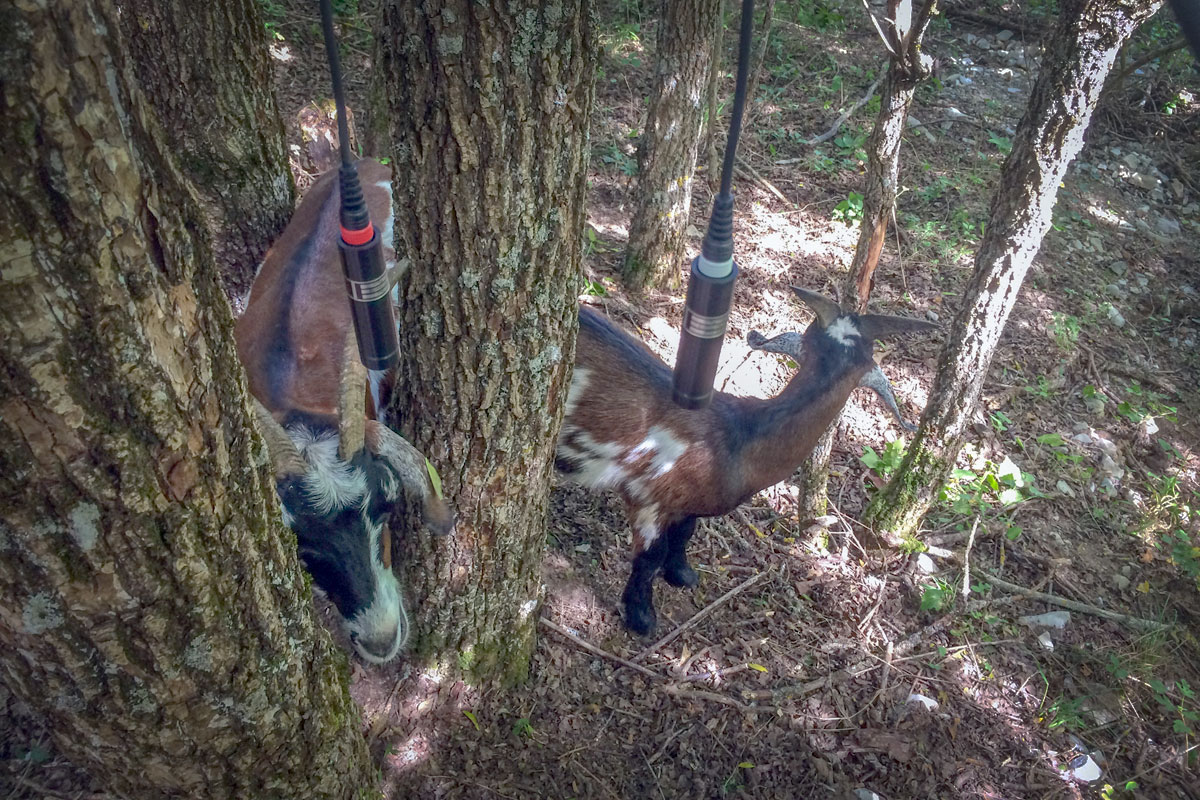 myNoise microphones are lightweight and easy to hang by their wiring, often from the lowest branches of a tree when I am in the field. Using long cables, I can then sit and monitor the recorded sound from a distance, and not interfere with the recording itself.

Such a setup has been used to record goats resting (and eating) in a woodland in Southern France. Listen to the dynamic range and the absence of background noise - the slight hiss mostly comes from distant bees! Recorded using a Sony ICD-SX712 Dictaphone, a matched pair of myNoise mics, without any post-processing. MyNoiseMics_Goats.mp3