First Startup
The myNoise app uses the first startup as an opportunity to optimize itself for your device. Once myNoise has performed its internal magic, you will be greeted with the main interface.
Navigating the app
Tap the (hamburger) menu on the top left and reveal the navigation pane of the app.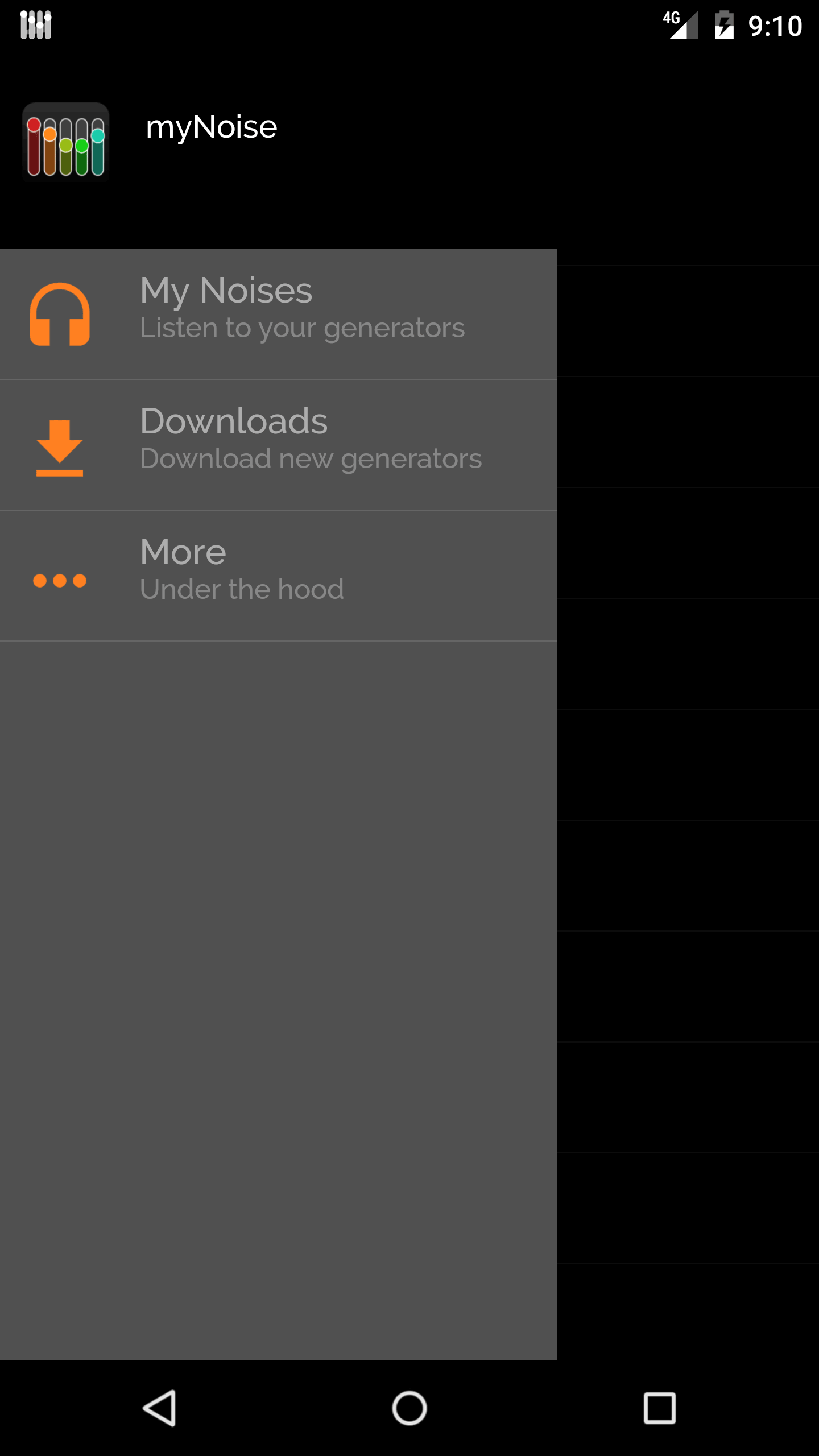 ←
The three main sections accessed from the top left menu.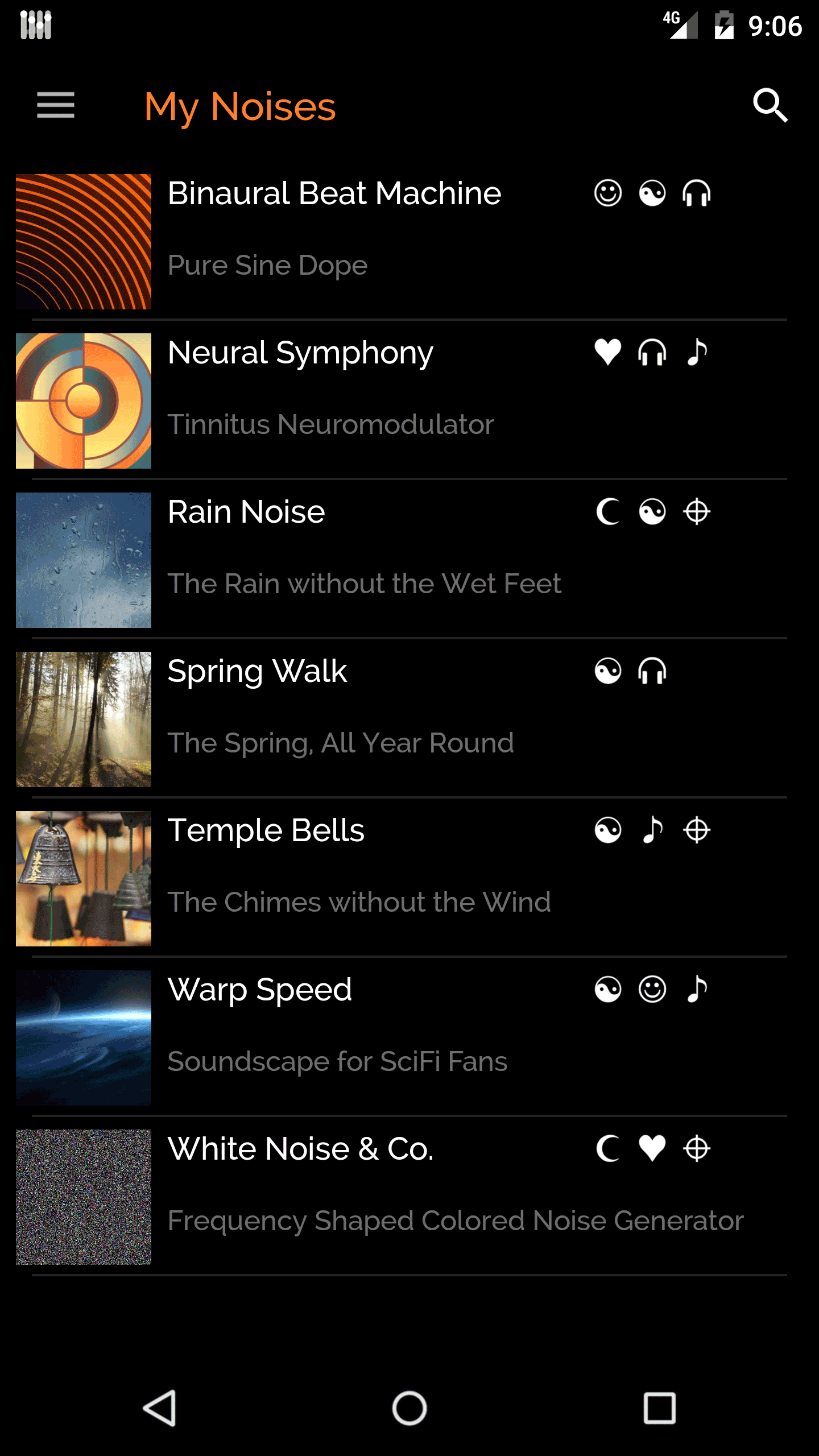 →
'My Noises' is where you'll find all the sound generators that have been installed on your mobile.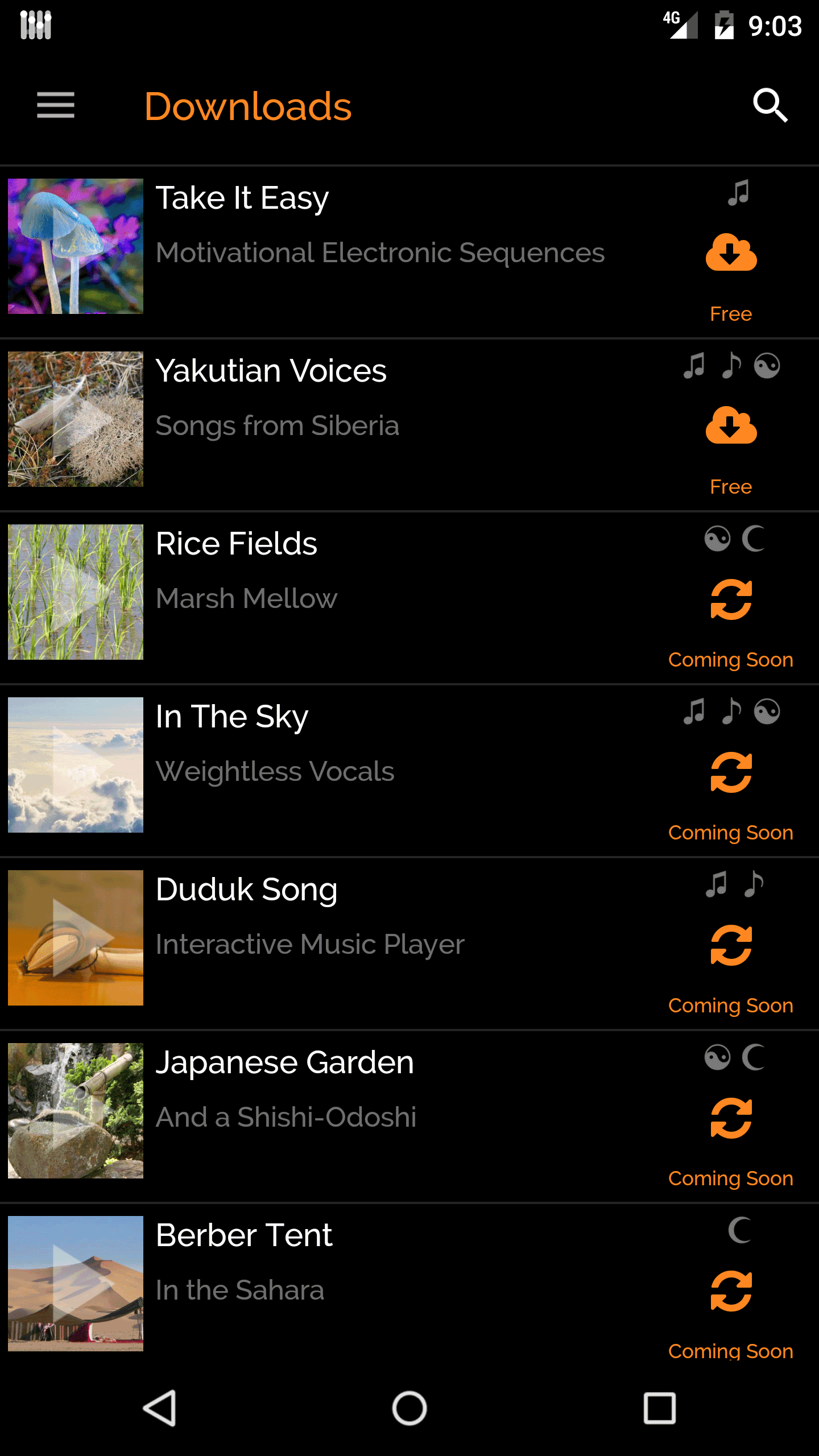 ←
'Downloads' is where you will be able to dowload additional contents to your mobile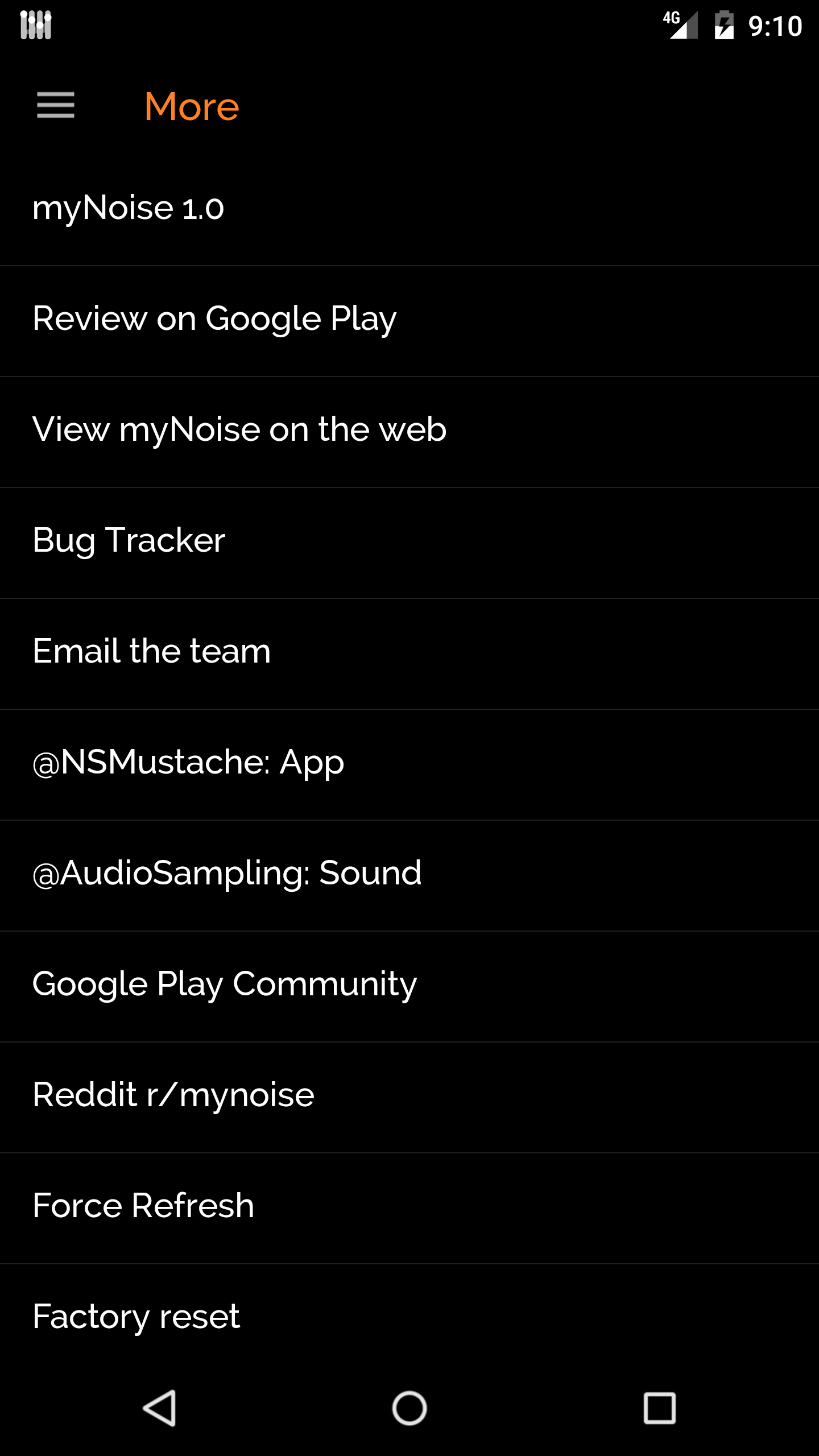 →
The 'More' screen, and its additional items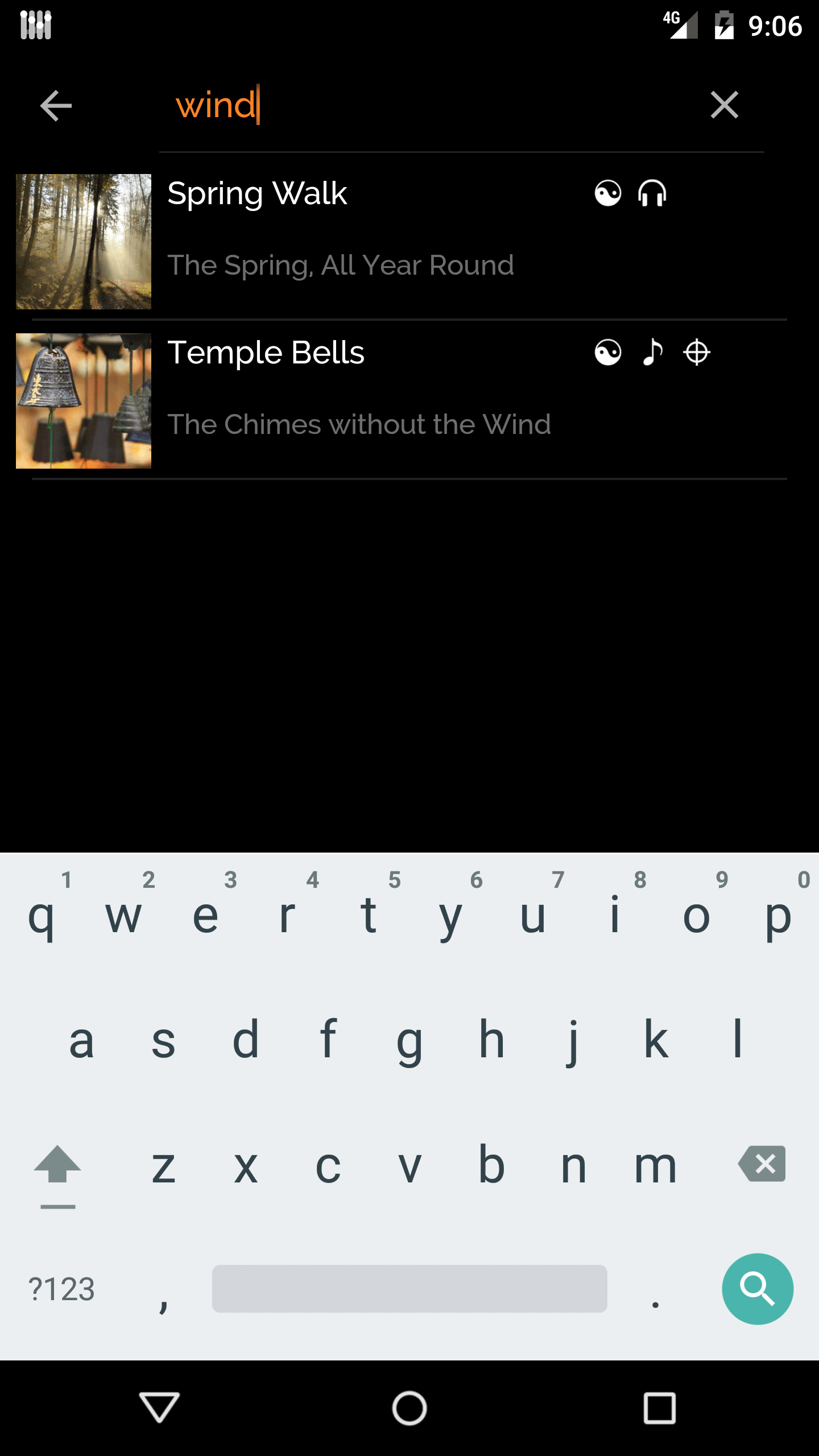 ←
Searches can be performed in the 'My Noise' section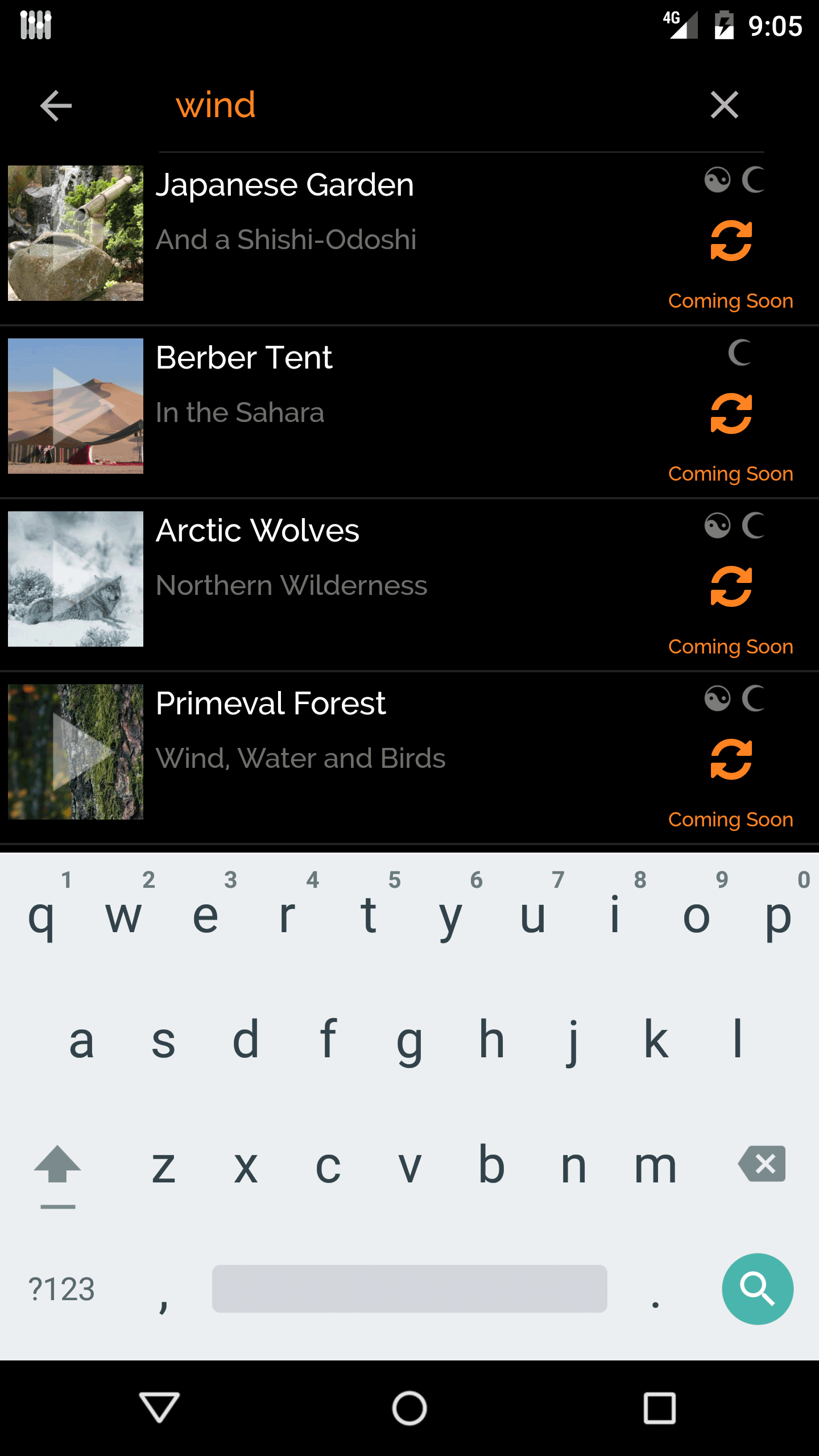 →
...as well as in the 'Downloads' section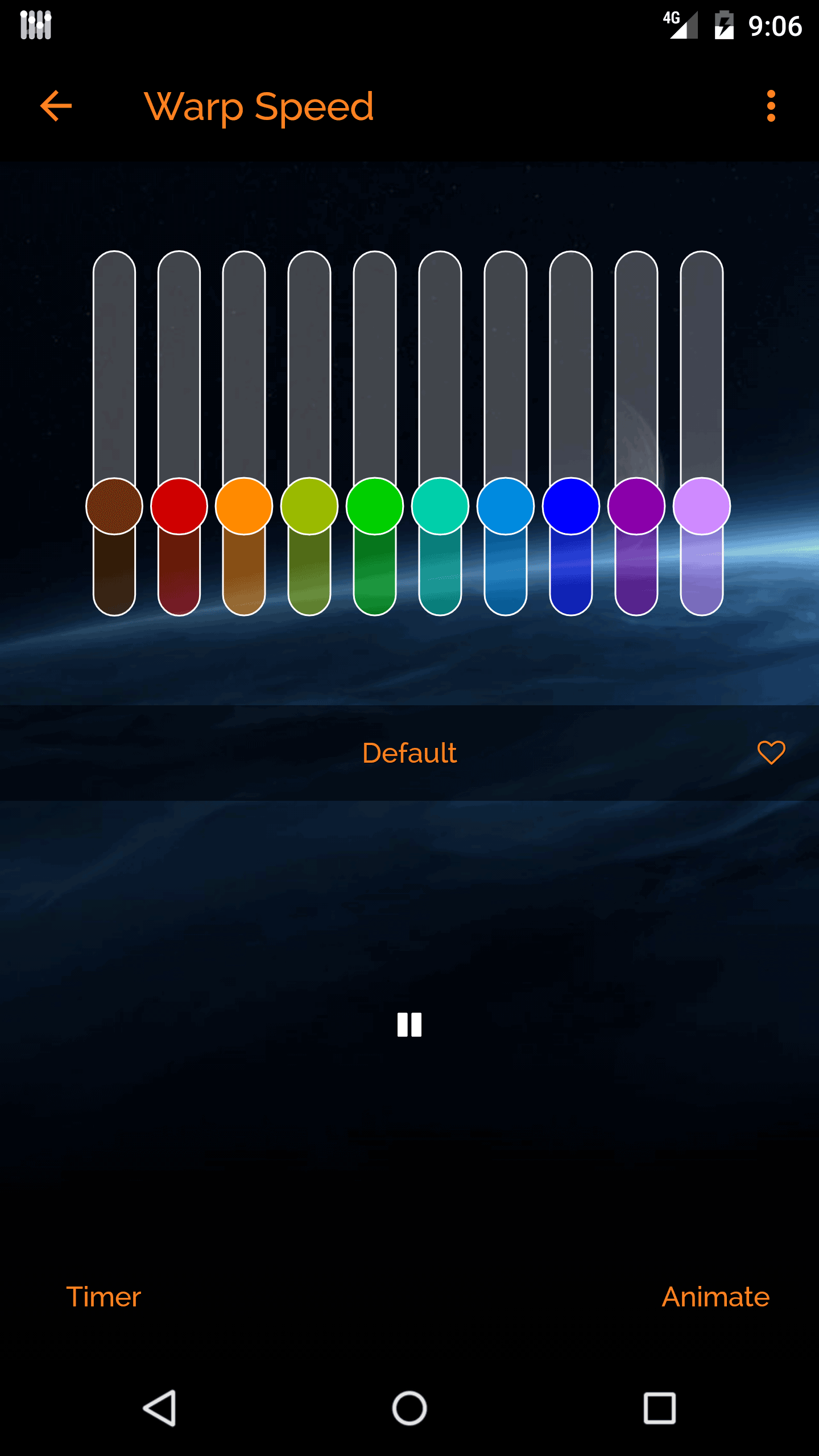 ←
One generator among others (Warp Speed)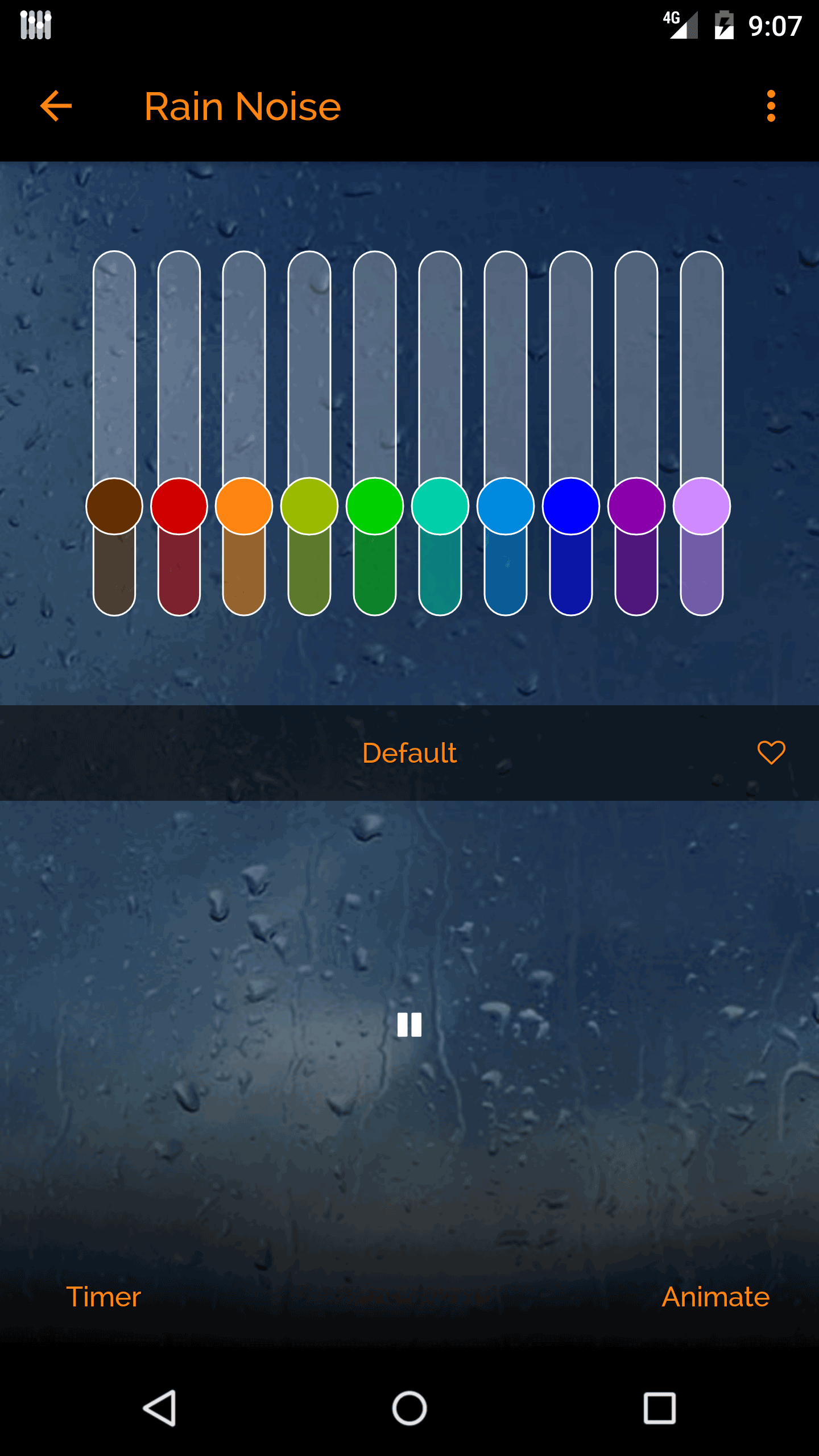 →
Our free Rain Noise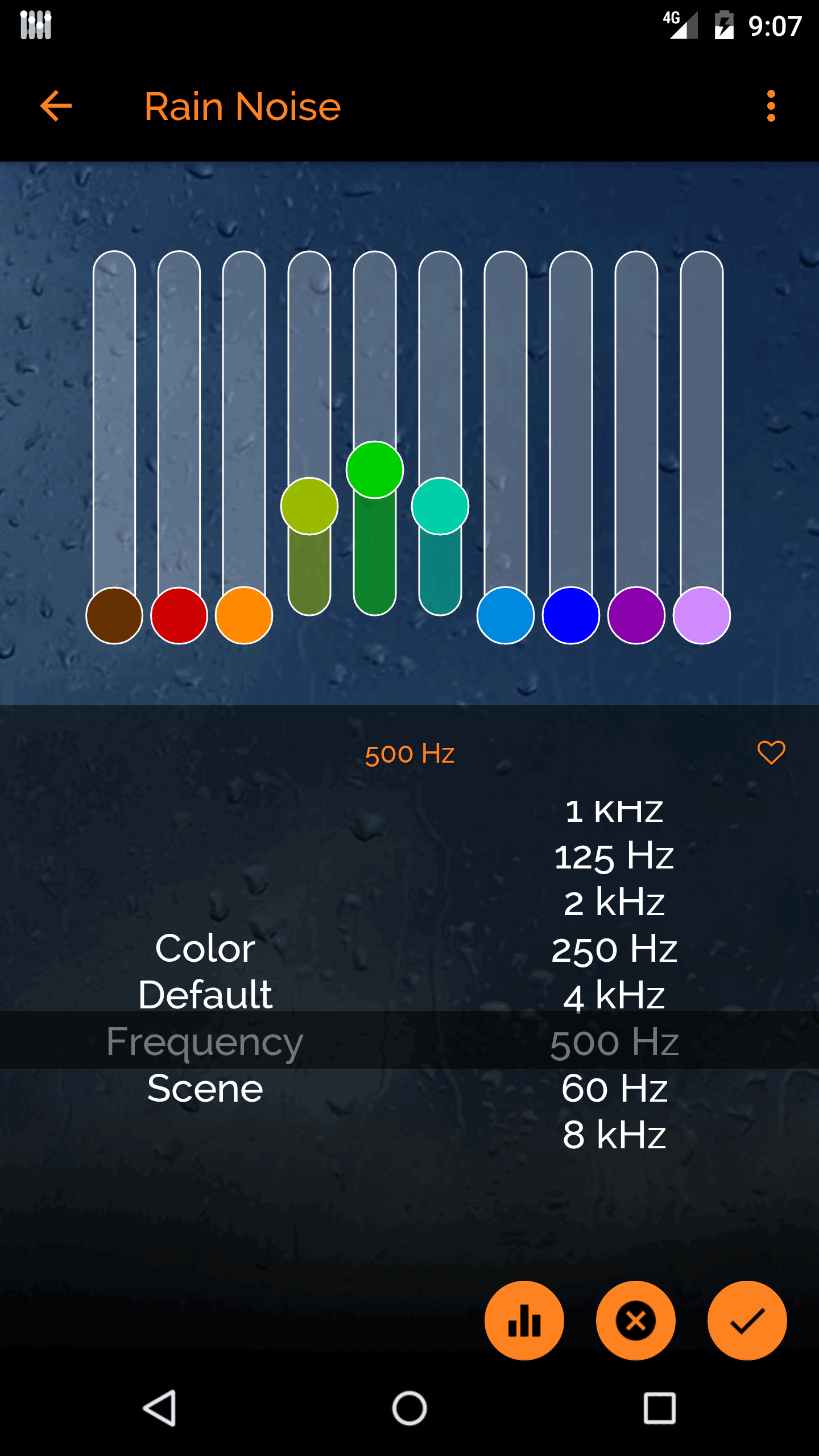 ←
Calibrated generators offer precise frequency presets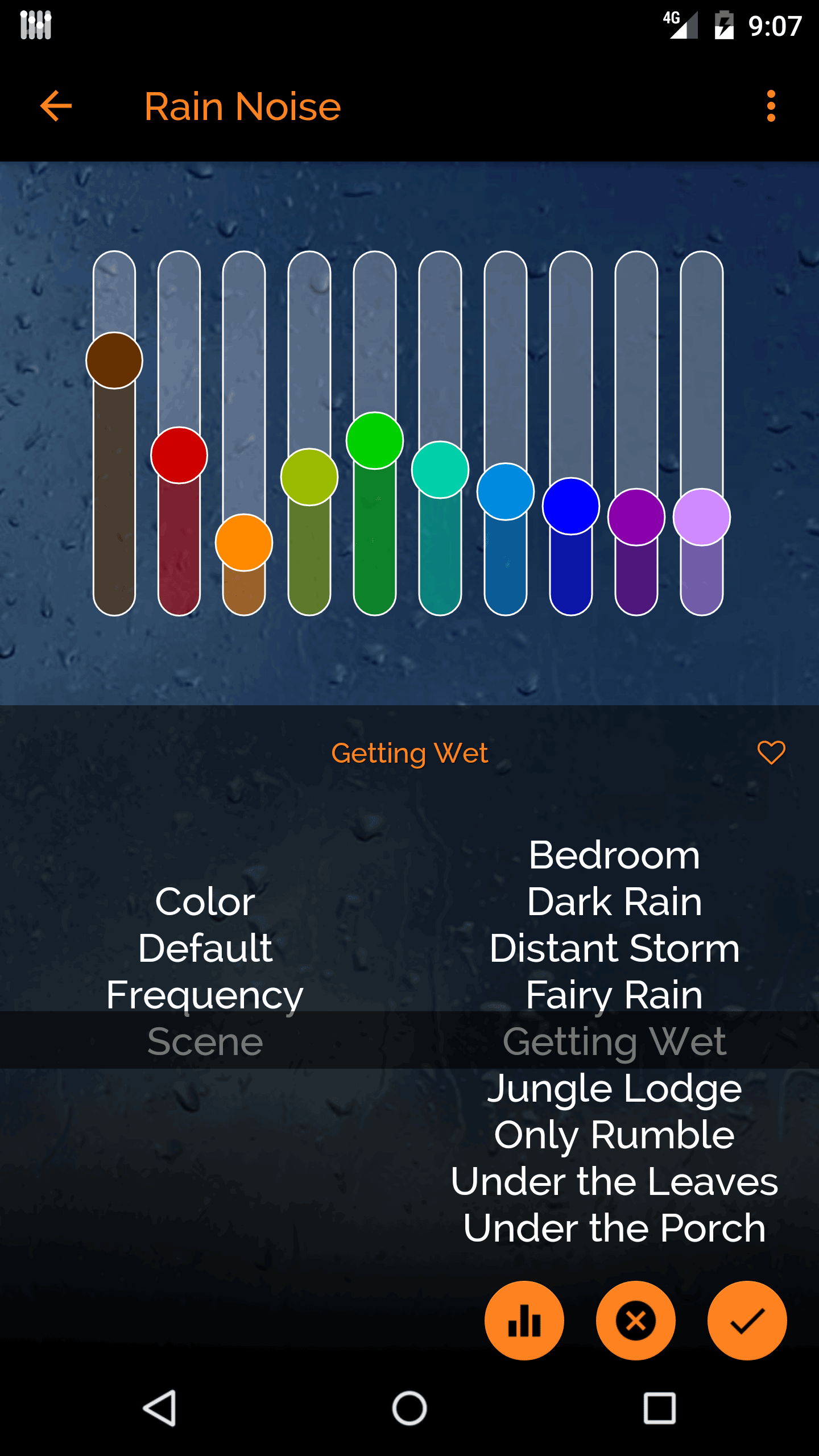 →
And various other presets under the Scene tab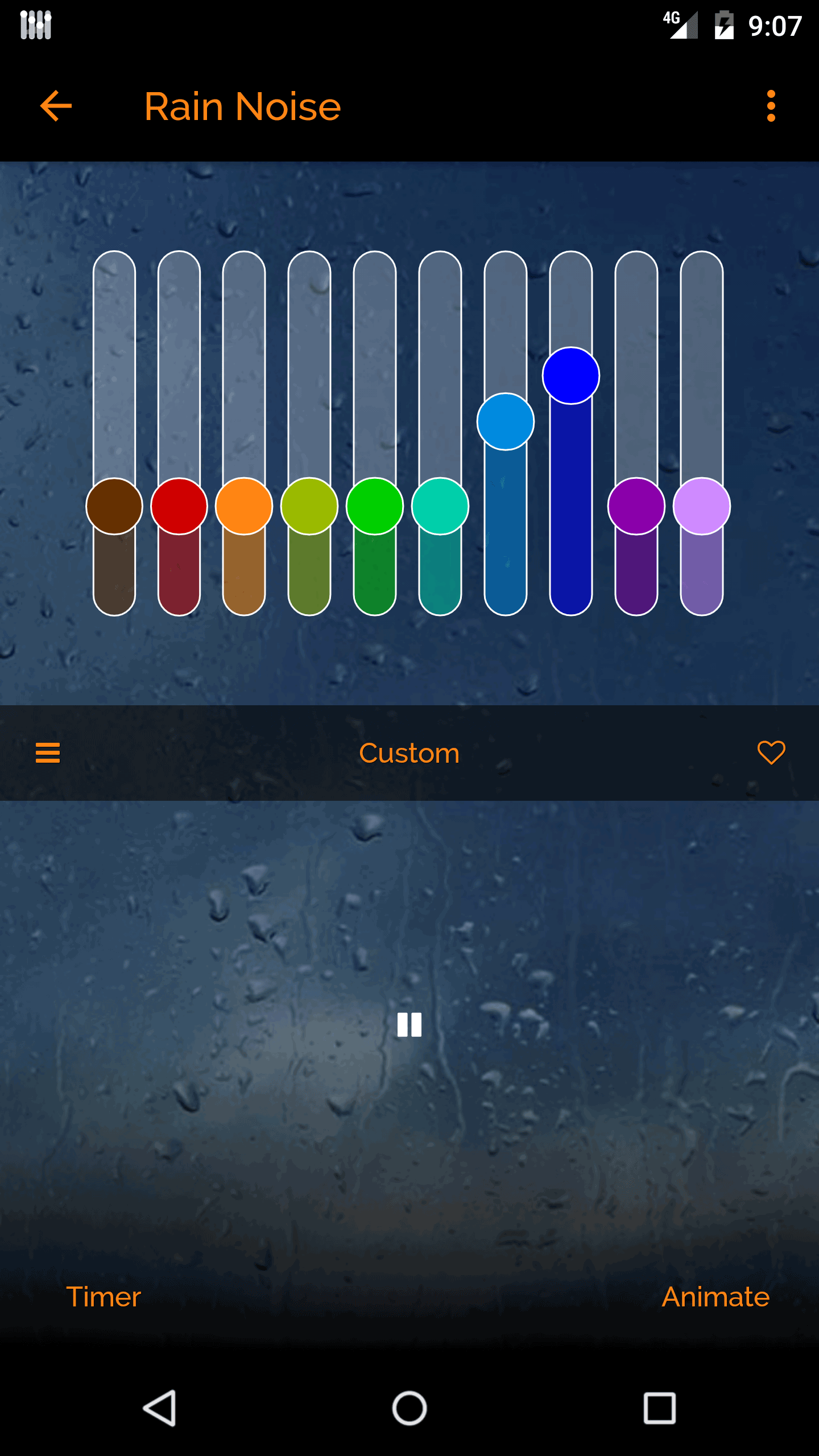 ←
Tapping the little heart icon...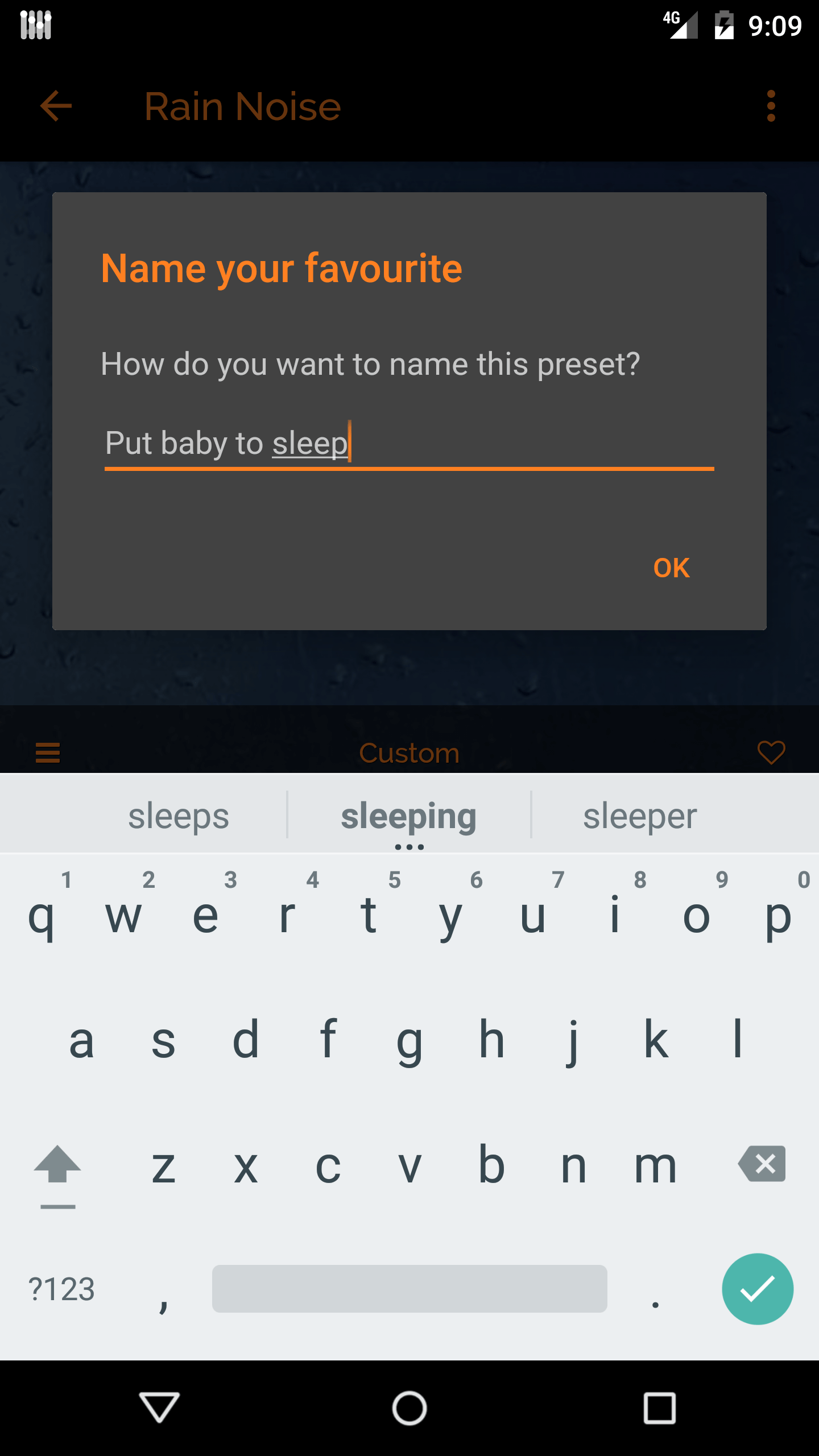 →
will offer the option to save your setting as a user favorite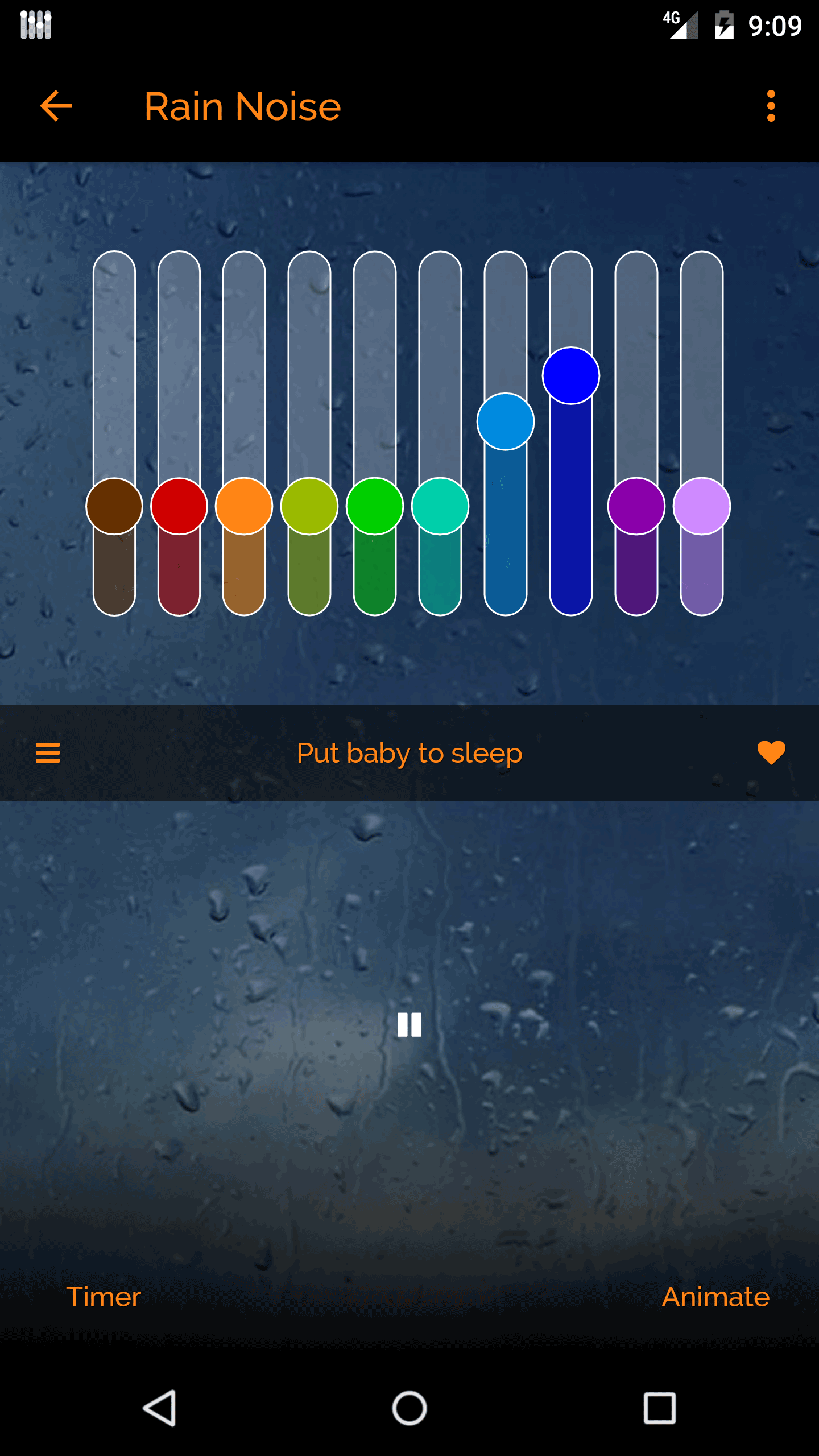 ←
And here is your favorite now!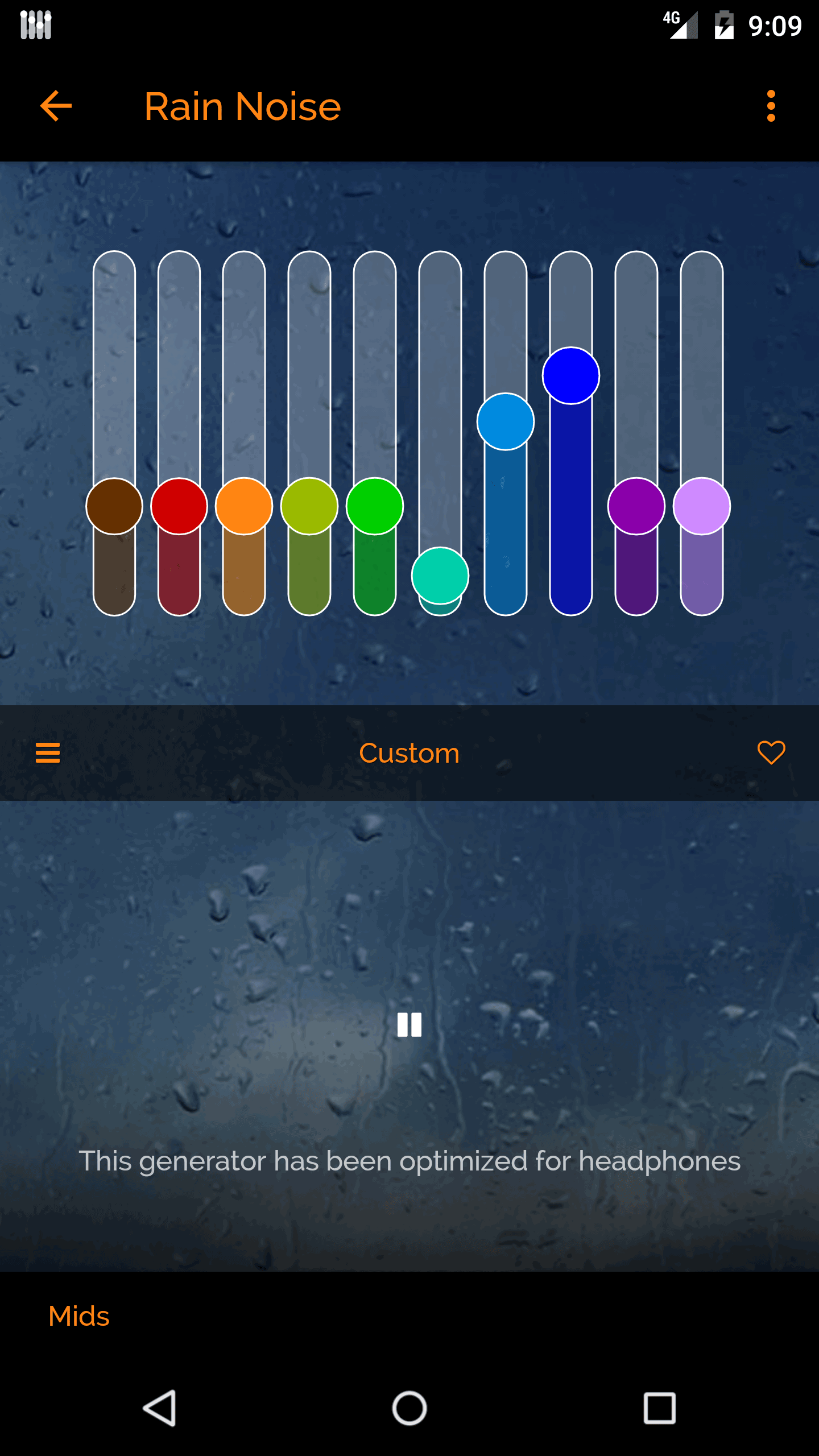 →
If you move a slider, your favorite is gone...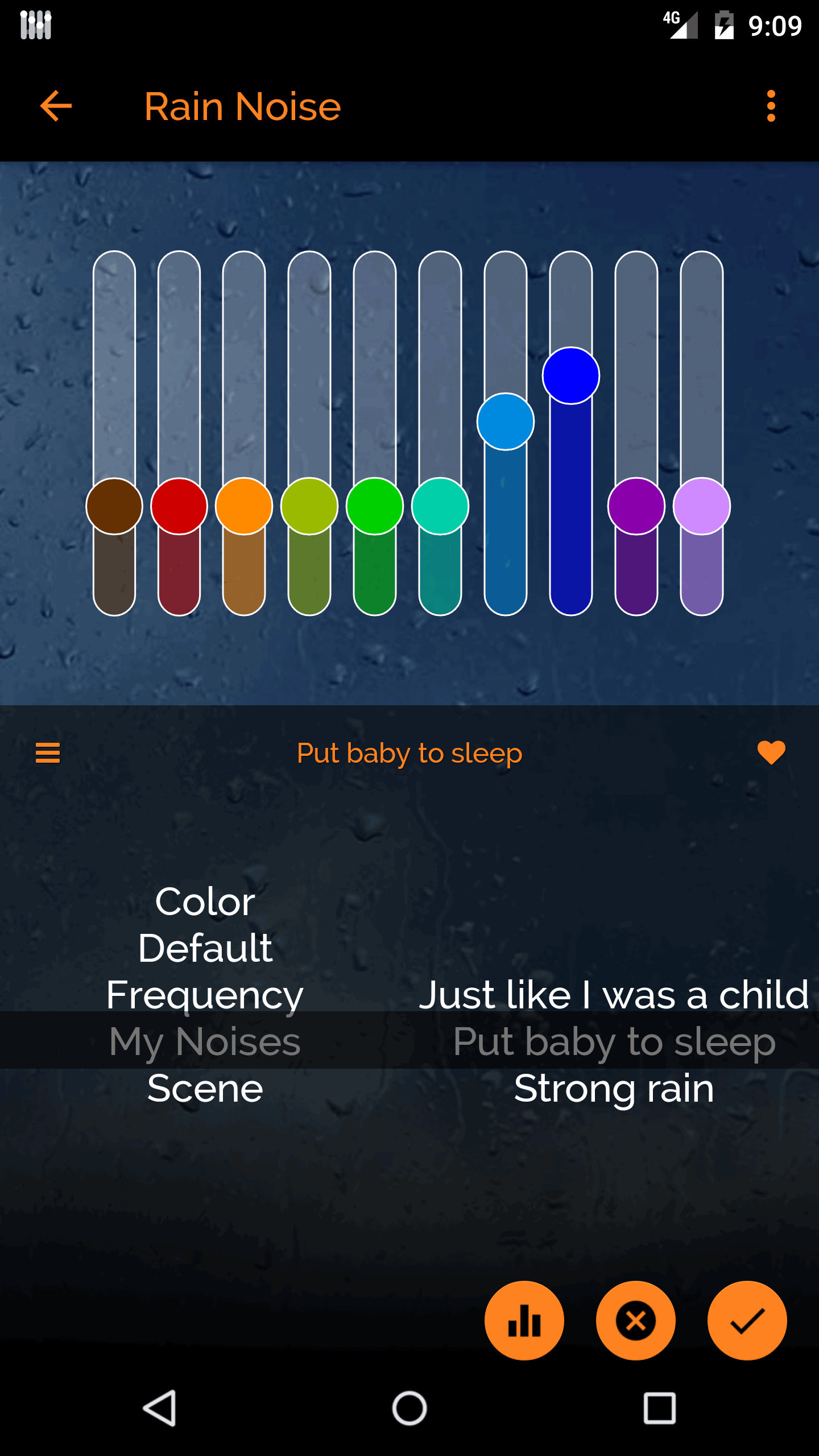 ←
But still accessible under the 'My Noises' preset section